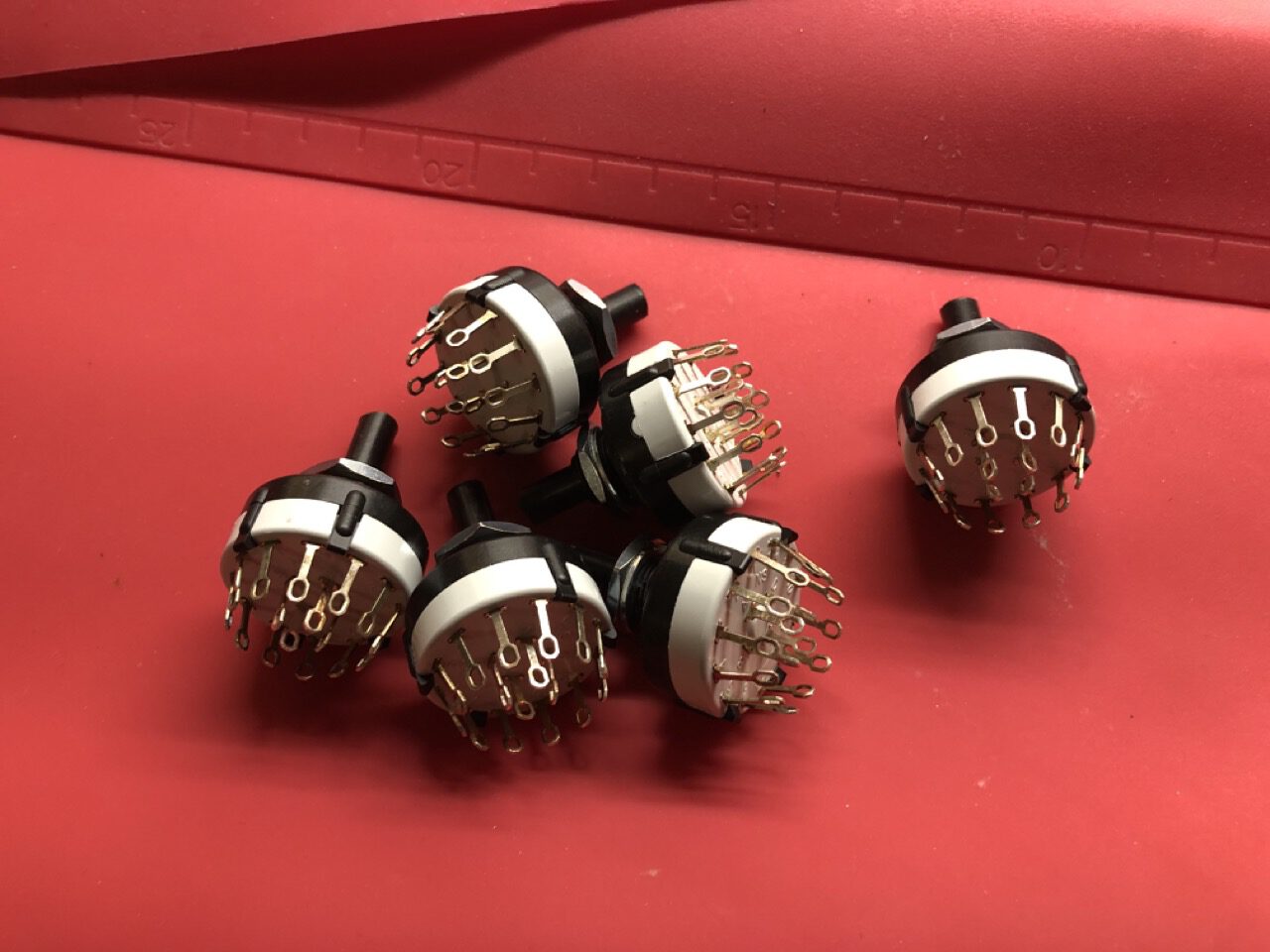 That you can change a three-position switch into one with up to eleven positions?
I didn't. Continue reading →
Über den WAF, den "Women's Acceptance Factor", habe ich mich schon öfter ausgelassen – eine Umschreibung für die unbestreitbare Tatsache, dass sich tolle Technik für normale Erwachsene nicht immer ganz so toll darstellt und anfühlt wie für den Normalnerd. Um so stolzer bin ich auf dieses leicht nerdige Geschenk: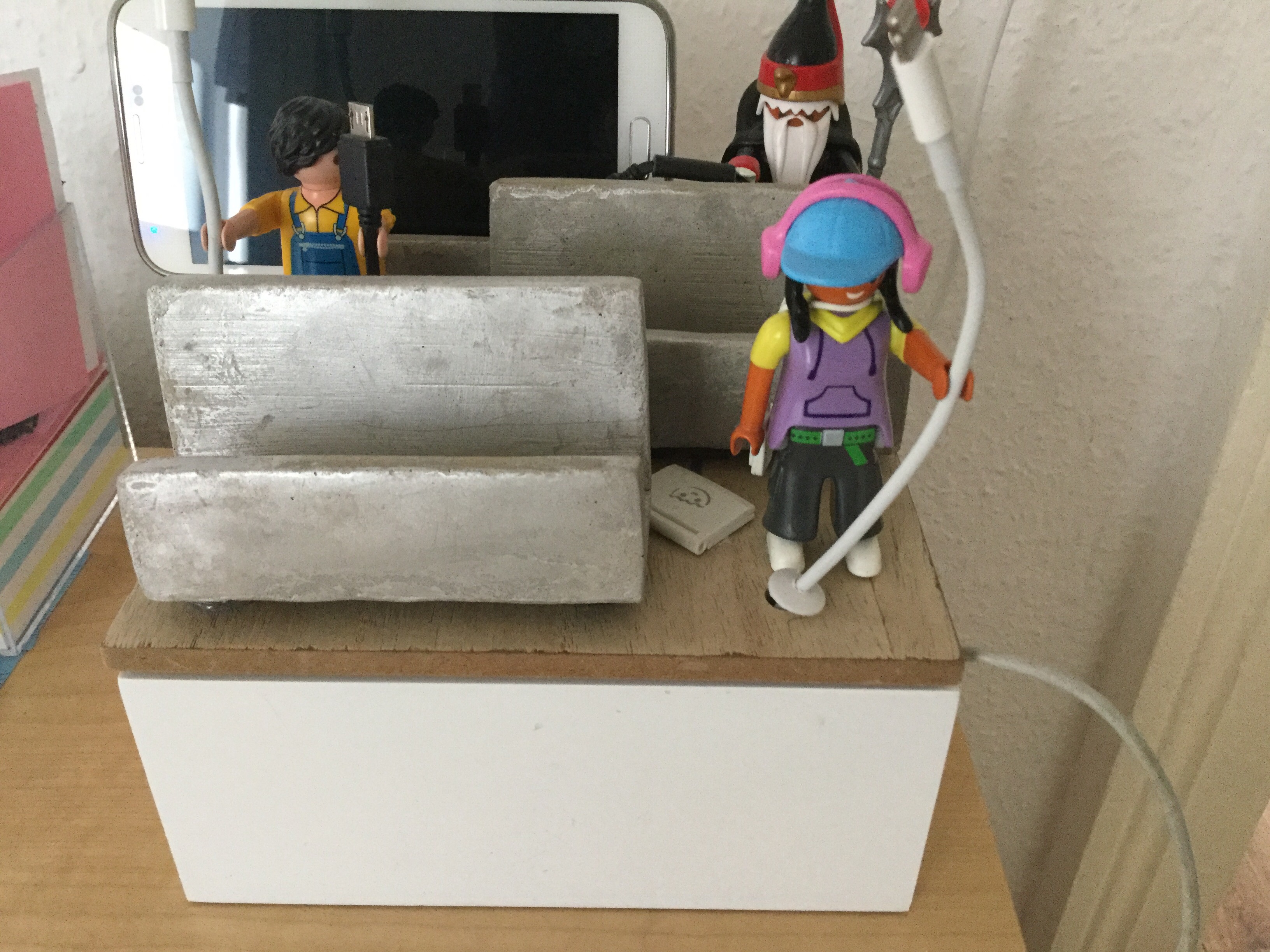 In diesem kleinen Kästchen befindet sich ein Ladegerät, das parallel zwei Android- und iOS-Geräte laden kann und dabei allen Kabelsalat vor den Bewohnern der Wohnung versteckt. (Das Kabel, das an der Seite herausragt, ist nur temporär eingesteckt, um noch einen alten iPod laden zu können.
Die Auswahl der Figuren ist ein wenig zufällig. Ursprünglich wollte ich mal eine gemischt geschlechtliche YMCA-Truppe zum Ladedienst antreten lassen, aber dann fand ich tatsächlich keinen Indianer und hatte die Polizistin verschlampt. Das schnell noch nachgekaufte Überraschungsfigurentütchen enthielt den Magier – passt ja auch ganz gut.
Die Micro-USB-Ladekabel habe ich mit einem Aufroller eingebaut, der ein ungenutztes Kabel wieder ins Kästchen zurückzieht, für die iOS-Kabel habe ich mir das gespart – die sind ohnehin anfällig genug. Die Bänkchen sind kleine gipserne Kärtchenhalter aus dem Dekoshop, mit Silberlack angesprüht. Wirkt römisch.
So sieht's von innen aus: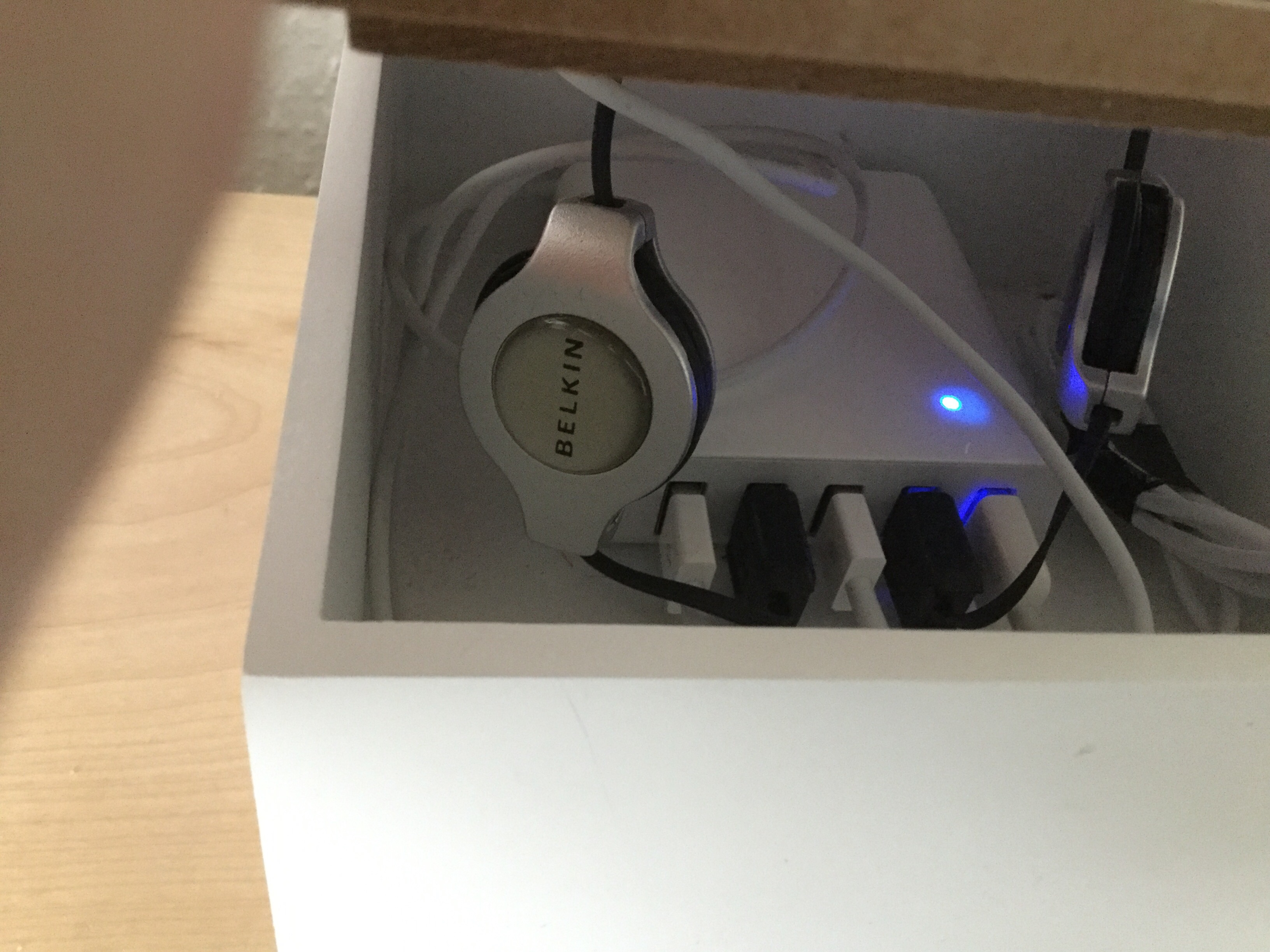 Tatsächlich kam das Geschenk gut an und wird seit geraumer Zeit freudig genutzt. Kleiner Nachteil: Die Playmobil-Figuren ziehen die nicht ganz so erwachsenen Frauen in unserer Familie geradezu magisch an – deshalb ist der Laptop festgeklebt, und manchmal muss ich der Kleinsten den Kopfhörer für das City-Girl wieder abjagen.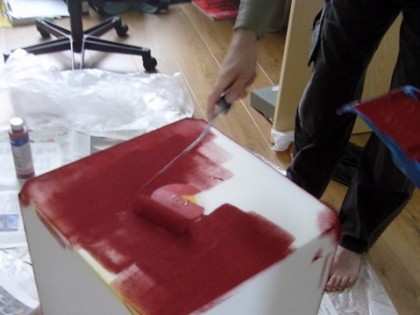 Nein, ich bin wild entschlossen, mir nicht dämlich dabei vorzukommen, wie ich mit einer Schaumstoffrolle in meiner Bibliothek stehe und rote Abtönfarbe auf einen Achtelkubikmeter Schaumstoff rollere. Abtön- bzw. Vollton-Wandfarbe ist nämlich durchaus eine gangbare Lösung, hat sich herausgestellt – wodurch deutlich aufwändigere Alternativen wie Textil- oder Latexfarbe oder gar ein farbiger Stoffbezug überflüssig werden. Das ist schnell geklärt. Die vielleicht interessantere Frage ist: warum tut man so was? Beantwortet wird sie nach dem Klick. Continue reading →