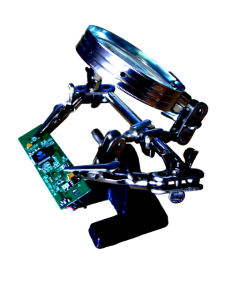 What's a geek? If you don't know, read it up in the Jargon File. But of course you do know, or you wouldn't be here. Welcome, fellow traveller.
I will never be an übergeek, though. Being an untergeek though allows me to practice serendipity. I do love that word – there is, by the way, no German translation for it.
ICYMI, I'm German. I live the unassuming life of a journalist and digital early immigrant in Frankfurt, and have always been wasting way too much time with digital machines.
[caldera_form id="CF5c44db466d351″]
Imprint and info on the shop here.