Have a look at this picture.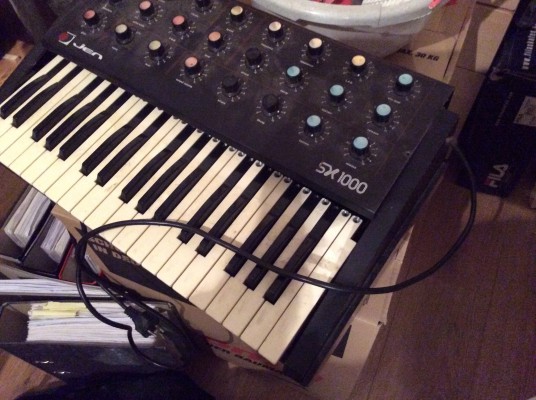 Do you like what you see? Of course you do.
Analog is cool. Prices for analog gear are consistently going up. Just when processing power, sophisticated audio algorithms and smooth user interfaces have become ubiquitous, manufacturers have started developing and selling new analog synth hardware. Yes, I know: Analog sounds different, you say. Tell you what: I don't believe it. Reminds me of those types who swore that golden CDs sounded better than the silver ones. It's not the sound. Like I said: Analog is cool.
Just about thirty years ago, analog became uncool. Yamaha's digital DX7 synth proved that digital was cheaper, more reliable, and more versatile than the old technology. Analog became harder and harder to sell, even in the discount variety that came without all the expensive knobs and switches, and one by one, the former giants went out of business: ARP. EMS. Oberheim. Moog. The whole Italian synth industry. Poof.
When did analog become fashionable again? The simple JEN synthesizer I am fixing and upgrading may provide an answer to this question. To be honest, there is quite a lot not to like about this machine. Single oscillator: tends to sound thin. Simple filter design: lacking bass punch and proper key tracking. Only one LFO with only one waveform (triangle). Portamento but no legato. Not to mention the no-brainers of modern (ie 1980s ff.) technology: preset memory, MIDI and USB interface, stable tuning.
On Sonicstate.com, there is a review page for the Jen SX-1000. Users may rate their synth from 0 to 5 points, 5 being the top rating. Taking these reviews, you can see the gradual change from fairly mixed reviews to an unanimously positive opinion.

Granted, there is a systematic bias: why should anybody who didn't like analogs to begin with acquire and rate a Jen? Still, this graph shows one thing to me: The point where analogs became cool again was somewhere around 2001 to 2002.
Now we know when. If you've got the patience, let me argue why.