Certainly the last post in this blog this year – a happy 2018 to all of you, with loads of creative endeavour and technical discoveries!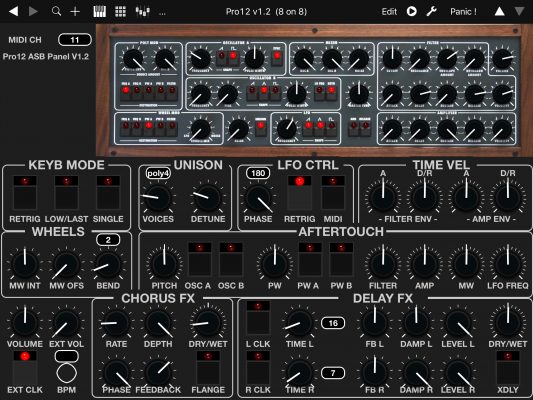 Version 1.2 of my iPad control panel for my brilliant virtual Prophet, the Creamware/Soniccore Pro-12 ASB. Read here about it. The new version does not only allow access to all the hidden parameters you cannot reach by turning the synth's knobs, it shows the actual settings for the sound as well – a true addition if you want to look at what the sound actually does. Once again, you need the TB Midi Stuff app for it to work, which is about 4 Euros.
You can download the template [here (V1.2)].