Look: My little old Behringer Eurorack MX1604A mixing console has four insert jacks now, just what you need for a four-channel compressor. After a day spent with sick kids, a little soldering and drilling felt just right.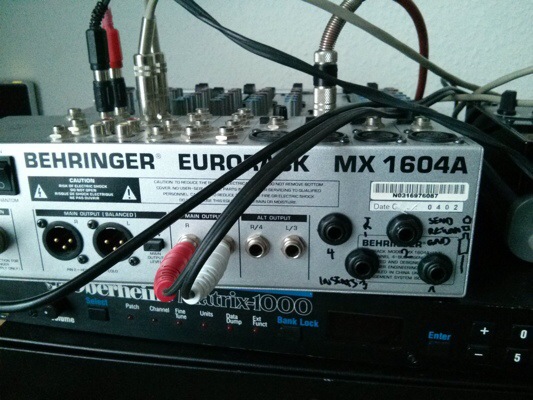 I have been shopping on eBay. Looking for a reverb to go with my rediscovered Oberheim Matrix synth, I acquired a rack containing a Lexicon MX, and a four-channel compressor. Lucky me.
This is when I noted that my mixer has no inserts.
Well, I fixed it. Took me about 3 hours. You need: 4 6.3mm stereo jacks, shielded 3-wire cables, soldering iron and being prepared to use it, a 12mm steel drill.