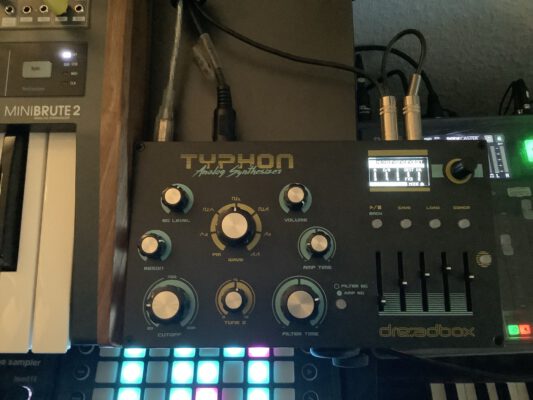 I've won a Dreadbox Typhon in a sweepstake, and it's bloody brilliant. Like, really, really brilliant! A fun machine with a monster sound and a great concept for real-time sound manipulation and editing. If there wasn't that nasty problem with digital noise.
Just listen to it! It's wonderful – but you will have noticed the nasty sound on switching it on, and the permanent high-frequency noise. (Oddly enough, it's no longer in the recording as soon as the sequencer starts, but believe me – it's there, all of the time.)
Digital noise, for sure.