A Minimoog, a Prophet and an Odyssey enter a bar… and it's only 200 Euros. — I know, if you don't understand German, there is not much the last post can offer you but that is where I collected the first batch of info on the DinoPark VA PCB synth. In the meantime, controller panels have been programmed with the TB Midi Stuff app for iPad, and it works.
Simple Setup:
A Novation SL MKII controller keyboard connected via a USB printer cable to the DinoPark board; the Dino is the USB master, and the power supply for the keyboard.
The DinoPark's USB Slave connector – the Micro USB socket – is used to connect an iPad via the Camera Connection Kit. It runs TB MIDI Stuff; the panels enable me to change the settings, and show me the parameter settings for the actual sound.
It would be possible to use the Novation controller only; this just about works for the Minimoog emulation as a Minimoog has not got that many dials to turn; for the Prophet clone, the 24 dials and faders of the SL are simple not enough; you would need two templates and would have to jump between them. Moreover, the Novation controller does not evaluate the board's CC messages and is thus unable to show the actual values for a parameter. Nothing new for VA synths.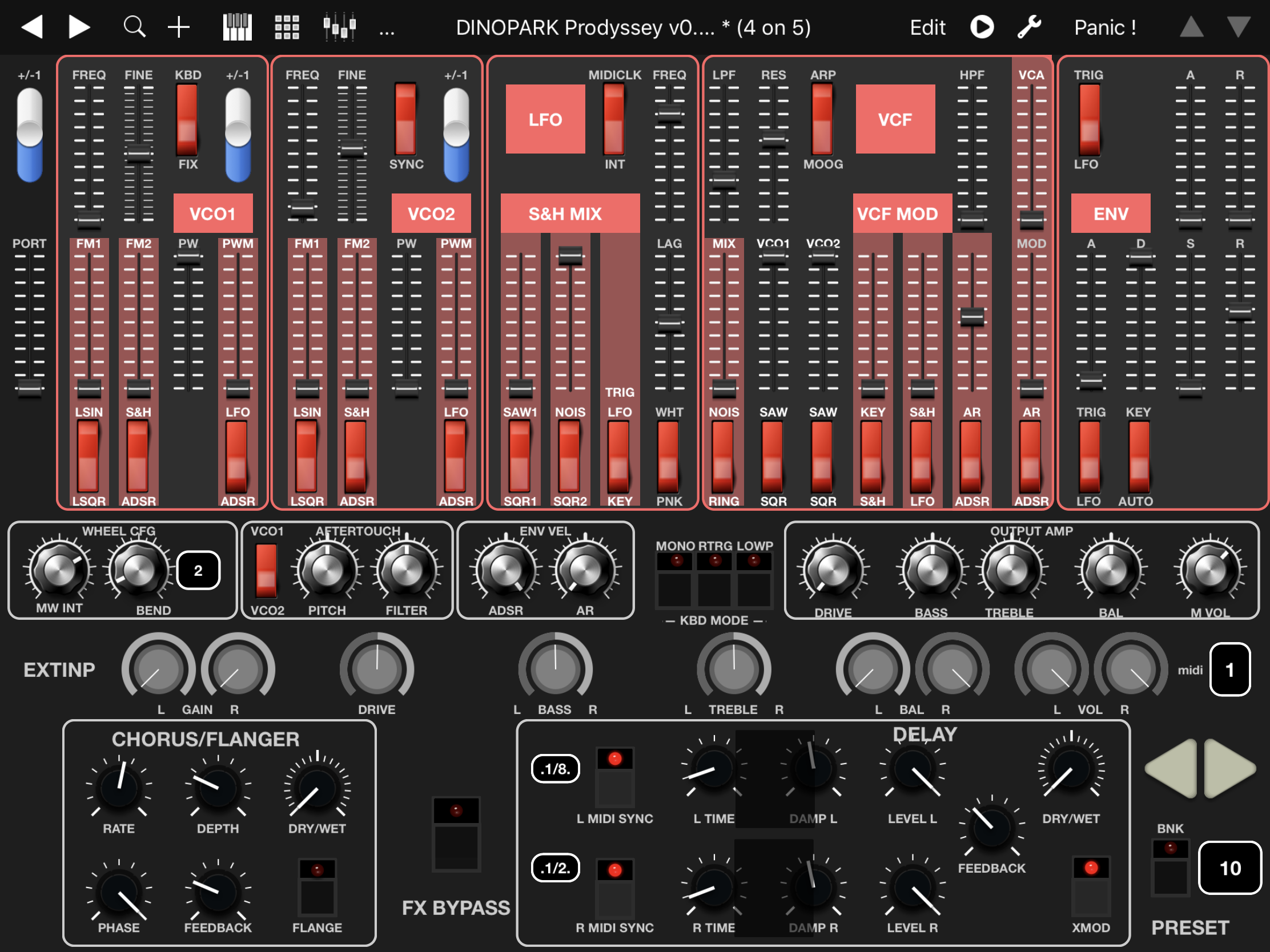 A canvas for TB Midi Stuff with the controller panels may [be downloaded here], Novation SL MkII templates are available for download here. .
Verwandte Artikel:
keine – dieser Post scheint einzigartig zu sein…